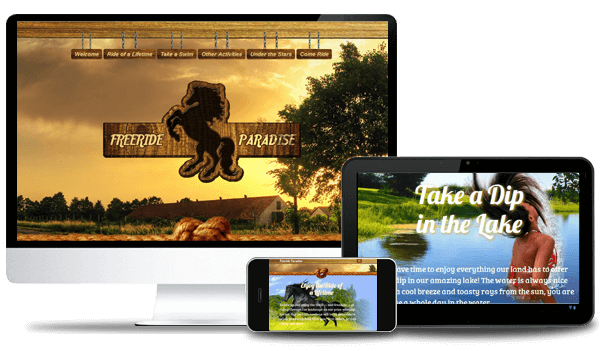 Website Design











Having an excellent website is without a doubt an important asset for any successful organization in today's information-rich world. You must have an online web presence that is informative and engaging. And having and excellent web designer is vital to creating a website that so you can make your mark in the online world.
As a web designer, I have created websites of all sizes for all uses. From standard five-page info sites, to shopping cart-driven eCommerce sites, and beyond. I can help you flesh out the perfect design for your website and give you the right functionality to fit your needs.
Learn More About Web Design
Web Design | eCommerce | Back End Programming | Webmaster
Web Design
JWorks Studios' standard web design package is the five-page website. The five-page website includes enough pages for you to get everything done, and a little more. Popular pages for a website include homepage, about, contact, news and FAQ.
A five-page website is just enough for most people, but of course I can add lots of features to make your site do exactly what you need it to!
eCommerce
eCommerce websites are geared toward selling products online. Standard features of an eCommerce website include a product inventory system, a shopping cart, and payment gateway. You can also sell services instead of traditional products on your website, too. Whether you are selling digital items, need a system to calculate shipping costs, or need a way to set up membership fees, I can design and build you an eCommerce website that wraps up everything perfectly for you.
Back End Programming
Back end web design encompasses everything that the visitor doesn't get to see. It's code and settings. Scripts and styles. It's the backbone that the website is built on. And it's a very important part of web development.
Back end programming can be as simple as logging visitor stats to track analytics, or as big as putting your site on the Cloud to communicate with your mobile app. And if you are looking for a custom database for whatever reason, I'm your guy. PHP, AJAX, MySQL.
Updates & Maintenance
Webmaster services —updates & maintenance. In addition to front end web design and building your custom website, JWorks can be your dedicated webmaster. The benefits of having a webmaster you can depend on to make updates or to fix your problems are invaluable!
If you're not comfortable with web development or what goes on behind the scenes, making updates can be a chore. Many things can go wrong and it could break your website. It is best to have a seasoned, professional web designer do the dirty work for you. And if you already have problems that you need resolved, I am an excellent debugger and problem solver.