Urban Brother logo created for a Dallas appliance repair and tv mounting company. Logo Inspiration:
Tools
Appliances
Timeless
Concise
Versatile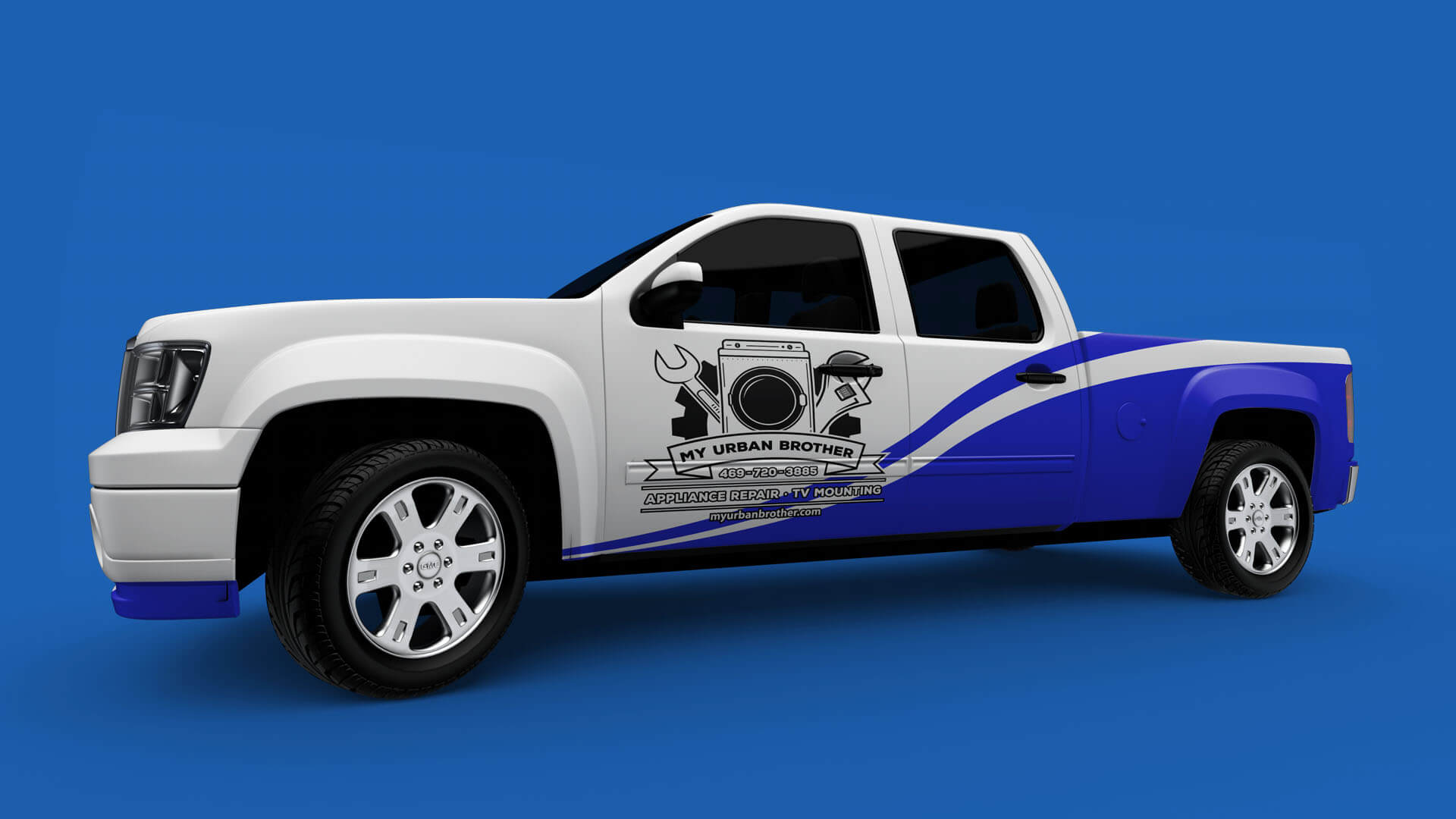 A logo designed with a simple color scheme in order to focus on information.
The monochromatic design allows for a clean and versatile when applied to tangible items such as t-shirts, business cards, car wraps, and more. It also pops on the Urban Brother appliance repair website we built for them. The classic ribbon is a timeless design feature meaning that this logo will last in its current form for a very long time.