By a show of hands, who is ready for Halloween?!
Candy, costumes, creepiness — Halloween has it all! Everybody at some point loves Halloween, and some never stop — EVER! Get this cool Halloween graphic of a man who won't let death keep him away from the Halloween excitement.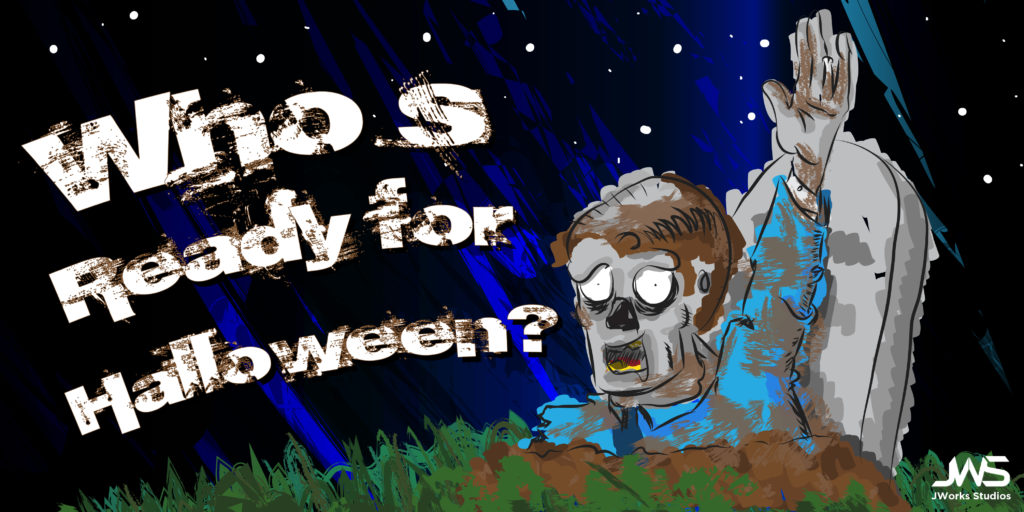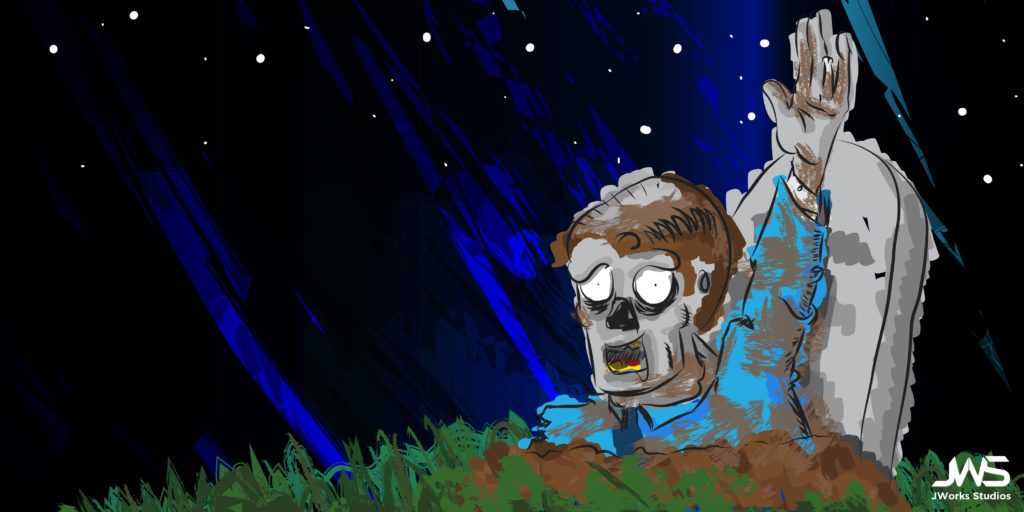 Download these Who's Ready for Halloween Zombie graphics as part of JWorks Studios' free Halloween graphics collection.
Share this zombie Halloween image with friends on social media, add your own text to the blank version, or use it in your own work!
Download: Image With Text | Image Blank | .zip